MORPHEUS: AR CITY GAMES EN VR DINNERGAMES
TE ULTIMATE GROUP OUTING!
In the city center of Amsterdam and in Hoofddorp, exciting and challenging adventures await your company outing, family day, bachelor party or friend (inn) day. Dive into the world of intrigue, espionage and masterminds with your company. Make use of all kinds of gadgets and the latest innovations in Augmented Reality and Virtual Reality. Whether in the open air or during dinner, playing our games brings people together. In our AR City Game and VR Dinner Game you will have to work closely together and sometimes compete against each other to complete our games. That is not only fun, but also very exciting!
An unforgettable getaway
Team building and competition!
The latest technology!
With groups of 4 to 100 people
Experienced game masters with a passion for their profession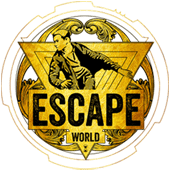 Escape World
Escape World is al jaren expert in het creëren van een geweldige escape ervaring, van kleinschalige familie- of vriendenuitjes tot complete groepsactiviteiten!
Boek een Escape Room